Will your iPad's Apple SIM allow you to buy ala carte prepaid data from AT&T?
When Apple announced iPad Air 2, I was most excited by the prospect of Apple SIM. That excitement waned when we learned AT&T would lock Apple SIMs to its network upon their activation (so much for that layer of indirection enabling competition). Still, I held out hope that maybe an Apple SIM could be used to purchase pre-paid data from an iPad and then be plopped into and used by an unlocked iPhone 6.
Let's see how that went.
I picked out a "1GB for 3 Months" pay-as-you-go plan from AT&T.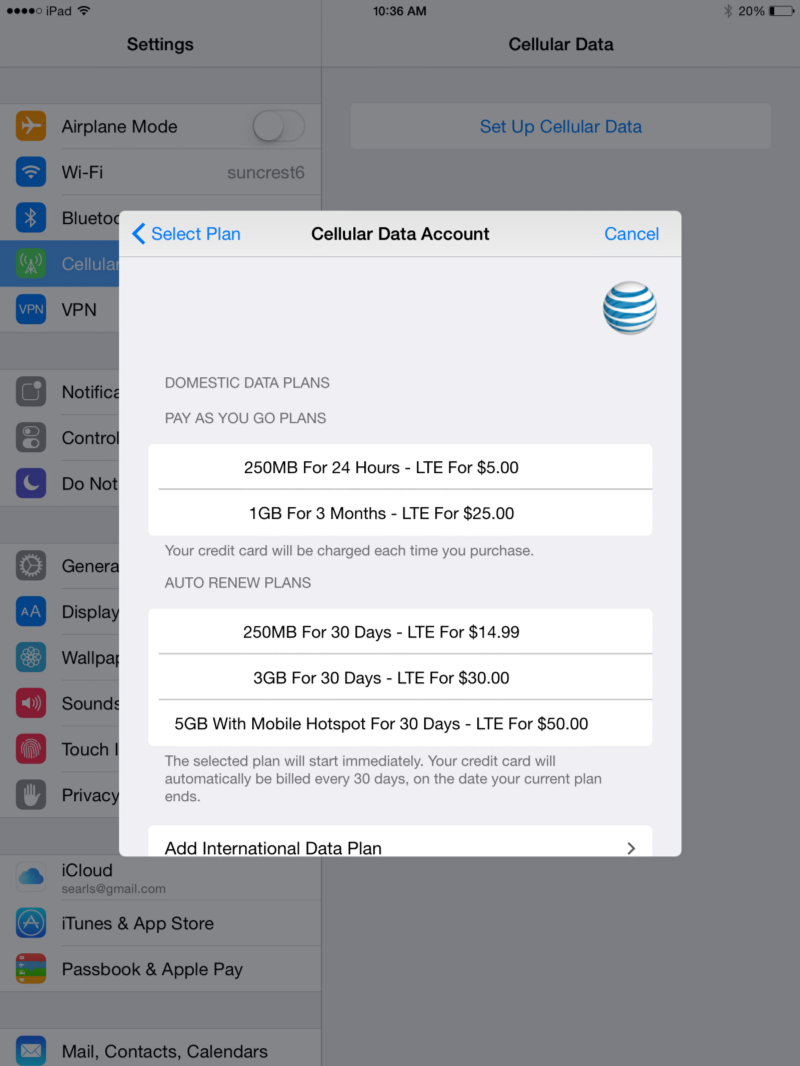 2. I chuckled at the thought of this horrible typography living inside of a scrolling view inside of a navigation controller inside of a modal view on top of a master-detail view.
3. I entered my credit card (not shown, forgot to take a screenshot of my credit card) and voila: activated on AT&T.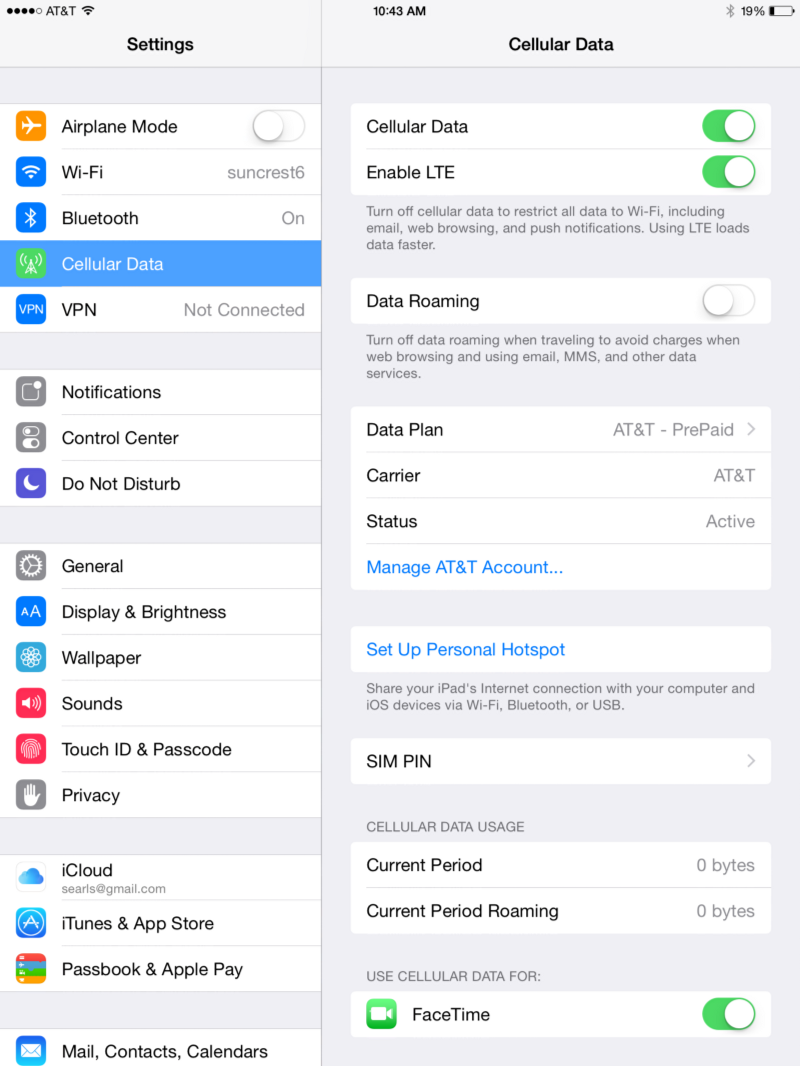 4. I immediately popped the Apple SIM out.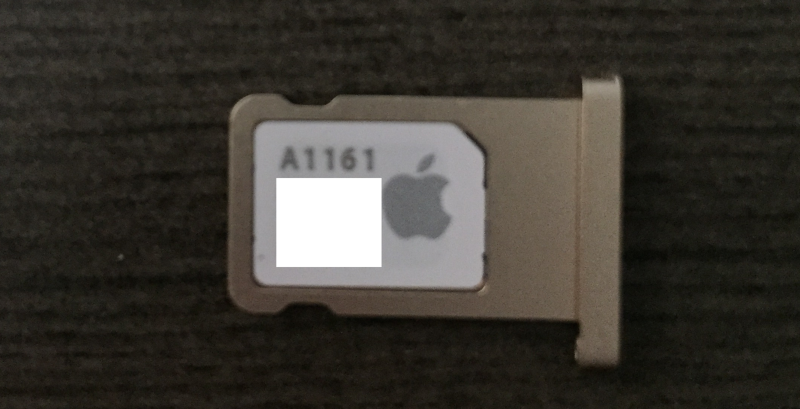 5. I transferred the Apple SIM to my unlocked iPhone 6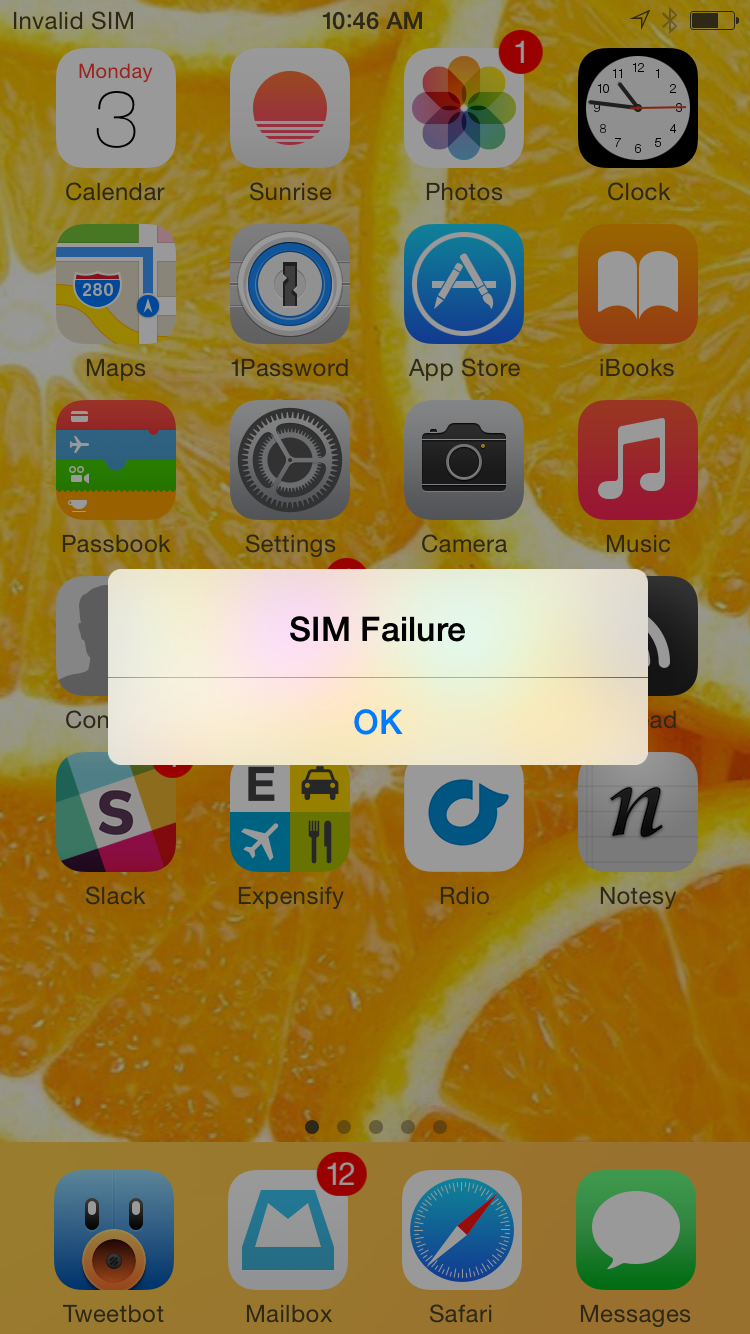 6. I tapped "OK", as if that was going to help me at this point.

So, to conclude our exercise, the answer to the question "can you use an iPad's Apple SIM to buy ala carte data for use on an unlocked iPhone" is "no."
Betteridge's Law of Headlines strikes again, I guess.